Chiropractic Care in Erie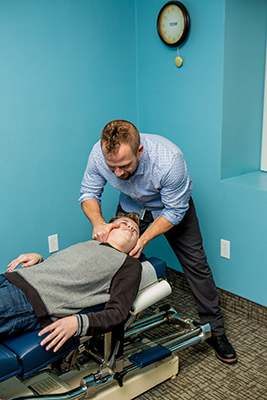 Our approach to chiropractic care is looking at the root foundation of where your poor health has started. Often, that is the spine that gets misaligned, creating all sorts of problems. If there is a misalignment in your spine, you can experience not only pain but also poor overall health. On the other hand, when you have a healthy aligned spine, you can have less pain, more function and a stronger immune system.
Help for Many Conditions
Here are some of the many conditions that chiropractic care can address:
Back pain
Knee pain
Headache and migraines
Neck pain
Plantar fasciitis
Sciatica
Childhood conditions (colic, constipation, ear infections)
While medication just masks symptoms such as pain, we want to get to the root of what you're experiencing. Patients with chronic migraines may wonder why they're experiencing them so often. Or, perhaps you have constant back pain. We will seek to discover the source so we can provide appropriate care.
In cases like these, Dr. Krauza will take an investigative approach using technology in the practice. He can determine where tension along the spine is coming from and measure progress and outcomes.
Most people are aware of chiropractic's ability to alleviate pain, but they may not know about its ability to boost the immune system. A big part of your immune system is the nerve system. Your nerve system tells the immune system how to work properly.
While we never guarantee anything, many patients who had been under care for a year, report back that they didn't get sick as often in the winter, didn't get sick as bad or didn't get sick at all. Chiropractic care does, indeed boost the immune system.
At Krauza Family Chiropractic, Dr. Krauza uses a combination of Diversified, Gonstead, and Thompson, all wrapped into his custom technique. He also uses Upper Cervical Toggle Recoil as well as Activator Methods® for some patients.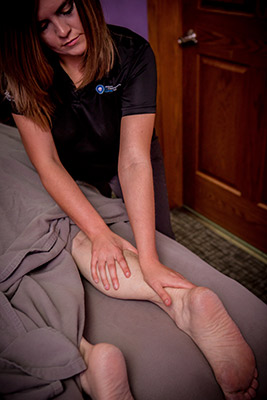 In addition to chiropractic care, we offer the following:
Nutrition Counseling and Exercises
In this age of drive-thru dinner dashes and microwavable meals, it can be challenging to get the nutrients our bodies need. Many processed foods, for example, are inflammatory, which can set the stage for disease in our bodies. That's why we offer nutrition counseling at the practice.
We also can discuss with you exercises to complement your chiropractic care. Dr. Krauza likes to use the line, "I don't want to propose marriage on the first date." He will meet their immediate needs first through the chiropractic adjustment and then add nutrition and exercise to promote maximum health.
Massage Therapy
Massage Therapy is an essential component of health and wellness. Without addressing chronic muscle knots and muscle tension, results can be limited. This is why massage therapy is one of the many services we offer. We provide deep tissue, Swedish, pregnancy, Reiki, energy work and other methods available Mondays through Fridays and Saturdays by appointment.
FAQ
How often will I need to come in to get adjusted?
Every patient is different. Many patients come in once a week, while others visit us once a month.
No, not at all. Dr. Krauza will tailor his adjustment to each patient. For example, he'd never adjust a young child the same way he would an adult. He can provide low-force techniques that still get great results.
If I've had surgery, can I get adjusted?
Yes, again, Dr. Krauza will tailor the adjustment to each patient. So if you've had surgery, he will modify the adjustment to support your healing.
---
Chiropractic Care Erie PA | (814) 898-2346