Krauza Family Chiropractic Team
Get to Know Us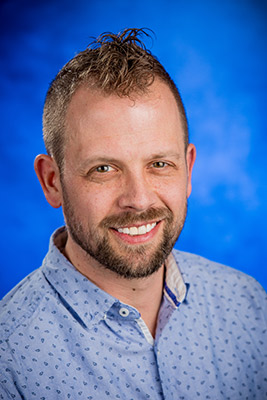 Dr. Steven D. Krauza
My name is Dr. Steven D. Krauza and I am a chiropractor. I am passionate about health promotion. Chiropractic is simple and it is straight forward! If your brain and your body cannot communicate with one another completely and effectively, then your health will suffer. It is THAT simple! As a chiropractor, I help your brain and body improve their communication skills! Chiropractic is not a subspecialty of medicine. It is a separate and distinct healing art that honors the body's ability to heal and self-regulate. Through a chiropractic lifestyle, you can achieve tremendous levels of health and well-being.
I am a lifelong resident of Erie. I graduated from McDowell High School in 1996. My undergraduate studies were at Indiana University of Pennsylvania where I graduated Cum Laude. I attended the Fountainhead of Chiropractic, Palmer College of Chiropractic from 2000 to 2003.
Let's face it, the health care climate is changing and changing fast. Insurance premiums are bankrupting businesses and our government. Your deductibles and copays continue to increase while it seems like you are getting less coverage. The current business of health care is no longer working for people like you and me. Something has to change!
Read more about Dr. Steven Krauza »
It is my personal conquest to create meaningful health care reform in the Erie community. Living healthy shouldn't be complicated or expensive!. You will find at Krauza Family Chiropractic we are all about getting back to the basics. You will learn how to live again which in turn will allow you to create healthy changes for yourself and your family. The quality of the doctor/patient relationship is the cornerstone to your experience at Krauza Family Chiropractic. I promise to listen to your specific needs and care for you the person, not just your symptoms.
You have my personal promise that myself and the staff at Krauza Family Chiropractic will be here to help you become a healthier you, not a new you. We will always go at your pace and always honor your free will. I look forward to meeting you!
---
---
Krauza Family Chiropractic Team | (814) 898-2346